Lafourche Parish Sheriff Craig Webre announced the arrest of a Raceland man for allegedly stabbing another man on Wednesday night. Henry Chapman is charged with Aggravated Second Degree Battery.
Just after 11 p.m. on December 4, 2019, deputies responded to a reported stabbing on Greenville Street in Raceland. Through investigation, deputies learned Chapman and another were at Chapman's residence and both were consuming alcoholic beverages. At one point, Chapman produced a knife and stabbed the man several times. The victim was able to get away and walked to his nearby residence for help. The victim was found to have several wounds.
Meanwhile, additional deputies arrived in the area and took Chapman into custody at his residence. Investigators recovered a knife at the scene which is believed to be the one used in the incident. Chapman was arrested and charged with Aggravated Second Degree Battery. He was booked into the Lafourche Parish Correctional Complex in Thibodaux. Bail has not yet been set.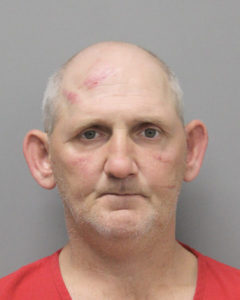 Raceland Man Arrested after Stabbing Another Man During Night of Drinking