Lafourche Parish Sheriff Craig Webre announced a teen who recently pled guilty in the February 2019 shooting of a Lockport man is back in custody. Jyairus Folse, 18, of Lockport was found in possession of a firearm on Tuesday in violation of his probation. Folse recently pled guilty to Principle to Negligent Homicide in the shooting death of 19-year-old Alton Adams but was released after receiving a suspended sentence and credit for time served.
On the night of February 10, 2019, deputies responded to a shooting wherein several rounds had struck a residence in the Rita Community in Lockport. Adams was inside the residence with six other people when the incident occurred. One of the rounds struck Adams resulting in his death. An investigation led to Folse being charged with Second Degree Murder and six counts of attempted murder. When the case was presented to a Grand Jury, Folse was indicted for Manslaughter.
The case went to trial in November 2019, but the jury became deadlocked, and no verdict was rendered. Then on December 19, 2019, Folse pled guilty to Principle to Negligent Homicide and was sentenced to a suspended sentence of five years and 310 days in jail with credit for time served. He was subsequently released but placed on three years of supervised probation.
On Tuesday, December 24, the Lafourche Parish Sheriff's Office received an anonymous tip that Folse was returning to the Lockport Boat Launch after a hunting trip. Detectives made contact with Folse at the launch. He was found to have a shotgun in his possession in violation of the terms of his probation.
In cooperation with Louisiana Probation and Parole, Folse was taken into custody, and charges are pending.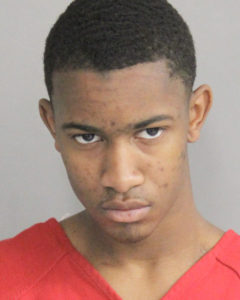 Recently Released Convicted Felon Facing Probation Violation