Lafourche Parish Sheriff Craig Webre announced two men were arrested on Wednesday following a pursuit with a stolen vehicle that ended in Terrebonne Parish on December 25, 2019. Tymone Scoby, 23, of Houma and Kayvon Woodside, 19, of Gray each face several charges following the incident.
At around 10:45 p.m. on Wednesday, December 25, deputies located a vehicle which had been reported stolen by the Gonzales Police Department was traveling northbound just south of Thibodaux on LA Highway 1. As the vehicle turned left onto Percy Brown Road, deputies attempted to conduct a traffic stop, but the driver accelerated to a speed of over 80 miles per hour. The driver turned left onto West Main Street and into Terrebonne Parish. At that point, the Terrebonne Parish Sheriff's Office and Louisiana State Police assisted in the pursuit. Spike strips were deployed on West Main Street, and the driver was unable to maintain control of the vehicle, eventually crashing into a ditch near Braves Bridge in Gray.
Deputies ordered all occupants to exit the vehicle, and they complied. Through investigation, deputies identified the driver of the vehicle as Tymone Scoby, and the front seat passenger was Kayvon Woodside. Two stolen firearms were found at the scene, and they were determined to belong to Scoby and Woodside. One had been reported stolen in Calcasieu Parish and the other in Washington County, Mississippi. Two females were also traveling as passengers in the rear seats but were not charged in the incident.
Scoby and Woodside were booked into the Lafourche Parish Correctional Complex in Thibodaux. They were charged with two counts each of Illegal Possession of a Stolen Firearm and Possession of a Firearm by a Convicted Felon. Scoby was additionally charged with Aggravated Flight from an Officer and Illegal Possession of Stolen Things, and his bail is set at $60,000. Woodside was additionally booked with two outstanding warrants for Contempt of Court, and his bail is set at $40,500.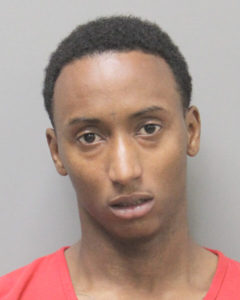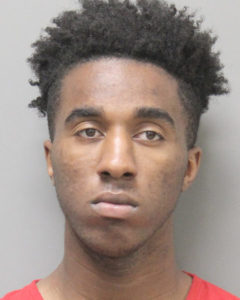 Two Men Arrested after Christmas Night Pursuit with Stolen Vehicle