Lafourche Parish Sheriff Craig Webre announced detectives have made an arrest in a residential burglary that occurred last month in Galliano.
On December 31, 2019, deputies responded to a residential burglary on West 124th Street in Galliano. A family returned from a camping trip to find their home had been burglarized. Forced entry was made on a side door, and several thousand dollars of valuable items including jewelry and cash were stolen.
Through investigation, Lance Cheramie was developed as a suspect, and he was found to have pawned several pieces of jewelry matching the description of some of the stolen property. Detectives obtained a search warrant for Cheramie's residence in Larose. During a search, they discovered some of the stolen property from the burglary, and a warrant was obtained for Cheramie's arrest.
Then on January 3, 2020, deputies made contact with Cheramie during a traffic stop. He was arrested and booked into the Lafourche Parish Correctional Complex in Thibodaux. He was charged with one count of Simple Burglary of an Inhabited Dwelling. His bail is set at $20,000.
This investigation is continuing.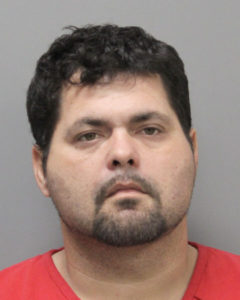 Detectives Make an Arrest, Recover Property in December 2019 Residential Burglary