UPDATE: Lopez has been found and is safe.
ORIGINAL RELEASE:
Lafourche Parish Sheriff Craig Webre is asking for the public's help in locating 16-year-old Anyeli Lopez of West 107th Street in Galliano. She was last seen at around 11:30 p.m. on Sunday, January 12, 2020, when she left her residence. Lopez entered a white pickup truck with other individuals, and the truck initially headed southbound on LA Highway 3235.
Lopez is described as 5 feet tall, weighing approximately 110 pounds with brown hair. She was last seen wearing gray shorts and a white tank top. Anyone with information on his/her whereabouts is asked to call the Lafourche Parish Sheriff's Office at (985) 532-2808, or simply dial 9-1-1.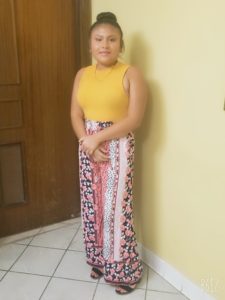 MISSING TEEN: Anyeli Lopez