Lafourche Parish Sheriff Craig Webre announced a Raceland man has been arrested in connection to a shooting that took place on February 8, 2020. Joshua Ingram Jr., 18, has been charged with Attempted Second Degree Murder.
On the morning of February 8, 2020, deputies responded to a report of shots fired on St. Louis Street in Raceland. A 22-year-old man was struck by two rounds to the torso and was taken to a hospital. He was treated and later released.
Through investigation, detectives developed Josh Ingram Jr. as a suspect in the shooting. On Tuesday, February 18, detectives contacted Ingram. During questioning, Ingram admitted to his involvement in the crime. Detectives also recovered the gun believed to have been used in the shooting from Ingram's residence.
Ingram was booked into the Lafourche Parish Correctional Complex in Thibodaux. He was charged with Attempted Second Degree Murder. Bail is set at $500,000.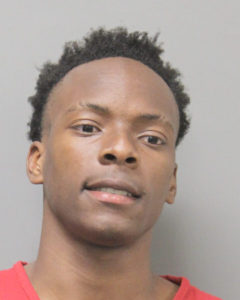 Raceland Man Arrested for Attempted Murder in February 8 Shooting Incident