Lafourche Parish Sheriff Craig Webre reported the arrest of a man who was charged with contributing to the delinquency of a juvenile twice in four days. Reaven Kerner, 18, of Raceland also faces a felony charge for taking a vehicle without the owner's permission.
On December 16, 2020, juvenile detectives responded to a report of a runaway teenage girl from Raceland. She was located later that day with Kerner, who did not cooperate with the investigation prior to her being located. At that time, Kerner was issued a criminal summons for Contributing to the Delinquency of a Juvenile.
Then, on December 20, the girl reportedly ran away again. During the course of the investigation, detectives learned she was again with Kerner, and that he had taken another man's truck without permission. Kerner was arrested and charged for a second time with Contributing to the Delinquency of a Juvenile, as well as Unauthorized Use of a Motor Vehicle, a felony. He was booked into the Lafourche Parish Correctional Complex, and bail is set at $5,500.
The teenage girl was placed at the Juvenile Justice Facility in Thibodaux.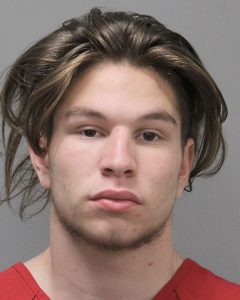 Man Charged with Contributing to Delinquency of a Juvenile Twice in Four Days