Lafourche Parish Sheriff Craig Webre announced the arrest of a Kraemer man for sex crimes involving a juvenile. Christopher Duplantis, 34, is charged with indecent behavior with a juvenile and obscenity.
On December 12, 2020, detectives opened an investigation after allegations of sexual misconduct surfaced involving a juvenile girl under the age of 13. Duplantis reportedly exposed himself to the girl and showed her nude photos of himself, as well as pornographic videos. Following an investigation, detectives obtained a warrant for his arrest.
On Tuesday, December 22, detectives made contact with Duplantis, and he was arrested. He was booked into the Lafourche Parish Correctional Complex on charges of Indecent Behavior with a Juvenile and Obscenity. Bail is set at $75,000.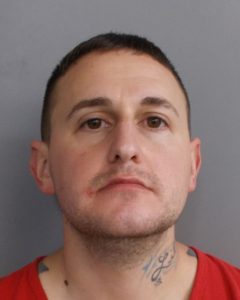 Kraemer Man Arrested for Sex Crimes Involving Juveniles