Lafourche Parish Sheriff Craig Webre announced an arrest has been made in the investigation into the shooting death of 18-year-old D'John Porter of Raceland which occurred in December 2020. Kelvin Davis, 19, of Raceland has been charged with Second Degree Murder.
At around 7:15 p.m. on December 26, 2020, deputies and detectives responded to a shooting on St. Louis Street in Raceland. When deputies arrived, they found Porter lying in the street in the 700 block. He was unresponsive and later pronounced dead.
Through investigation, detectives identified Kelvin Davis as a suspect in the shooting. Then, on Friday, January 8, they obtained a warrant for the charge of Second Degree Murder.
Davis was already in custody having been arrested on December 28, 2020, on outstanding warrants for a series of 11 vehicle burglaries which occurred in September 2020. On Friday, he was also booked on the warrant for Second Degree Murder. His total bail is now set at $1,315,000.
The investigation into the shooting is ongoing, and no further details will be released at this time.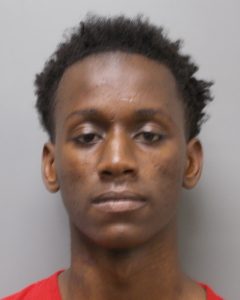 UPDATE: Man Charged with Murder in December 2020 Shooting in Raceland