Lafourche Parish Sheriff Craig Webre announced the arrest of a Thibodaux man who was found with a variety of narcotics just outside a Raceland hospital early Monday morning. David Ball, 45, faces several charges in the incident.
At around 12:30 a.m. on March 1, 2021, deputies noticed a vehicle traveling erratically in the area near Ochsner St. Anne Hospital. Eventually, the driver of the vehicle parked near the emergency room. Deputies made contact with the driver to check on him, and detected the odor of suspected marijuana coming from the vehicle. Deputies identified the driver as David Ball and learned he had a warrant for his arrest in Terrebonne Parish.
A K-9 deputy which was on scene alerted to the possible presence of narcotics inside the vehicle, and Ball admitted to having marijuana and drug paraphernalia. During a search of the vehicle, deputies located suspected marijuana and paraphernalia, as well as a handgun. Deputies also located a canister which was found to contain various drugs, some packed in separate bags. In all, Ball was found to have over 75 grams of suspected methamphetamine, over 30 grams of suspected marijuana, and over 11 grams of suspected heroin, as well as four doses of Suboxone and three doses of methadone.
Ball was arrested and booked into the Lafourche Parish Correctional Complex in Thibodaux. He is charged with Possession with Intent to Distribute Methamphetamine, Heroin, and Marijuana, as well as  Possession of Methadone, Suboxone, and Drug Paraphernalia. He is additionally charged with Possession of a Firearm by a Convicted Felon and Illegal Carrying of a Weapon in the Presence of a Controlled Dangerous Substance. Bail has not yet been set, and he is also being held as a fugitive of Terrebonne Parish.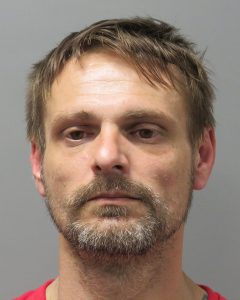 Thibodaux Man Found with Variety of Drugs in Vehicle in Raceland