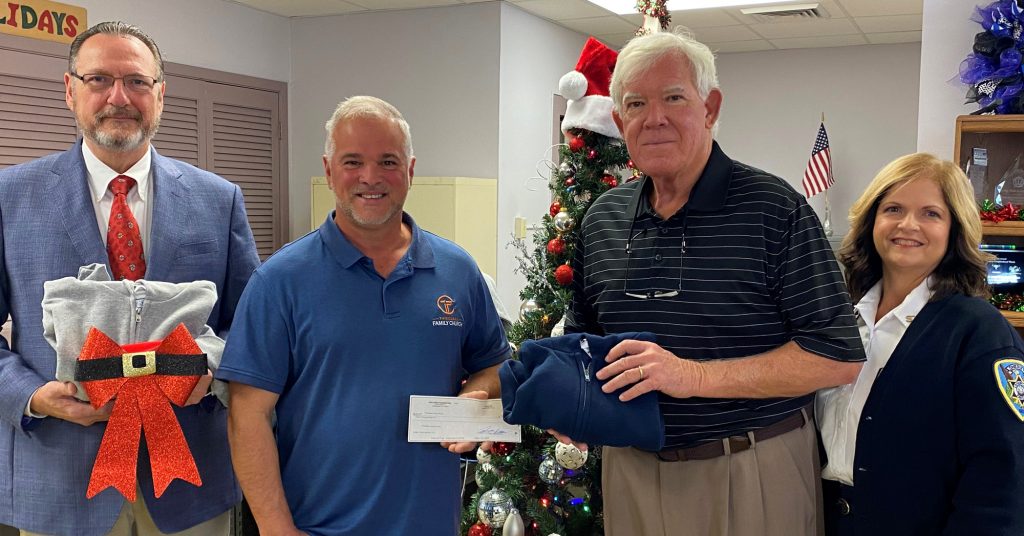 Lafourche Parish Sheriff Craig Webre announced more than 800 jackets have been acquired for children in need who are attending school in Lafourche Parish. A total of 555 jackets have been purchased through a grant by The Lorio Foundation in addition to around 250 collected through a recent donation drive.
In October 2021, the Lafourche Parish Sheriff's Office teamed up with Bless Your Heart Nonprofit Corporation to collect light jackets for school-aged children as part of Hurricane Ida relief efforts. Approximately 250 jackets were collected and distributed by volunteers through Bless Your Heart's uniform distribution in November.
Recognizing a larger need in our community, Lafourche Parish Sheriff's Office employees worked with Thibodaux Family Church to obtain additional jackets. Thanks to a grant from The Lorio Foundation in the amount of $15,000 to Thibodaux Family Church, 555 additional jackets were purchased from Johnny's Men's Shop and Jake's Uniforms in Thibodaux.
"With so much going on during Hurricane Ida recovery, it's a blessing to be involved in this endeavor to make sure every kid has a jacket for the winter," said Sheriff Craig Webre. "We are thankful to The Lorio Foundation for their generous donation, and we appreciate the efforts of Thibodaux Family Church and Bless Your Heart Nonprofit as we continue to rebuild Lafourche Parish."
The jackets will now be distributed to schools throughout Lafourche Parish for any children in need.
More Than 800 Jackets Collected for Lafourche Parish Students