UPDATE: Darline Leonard has been found and is safe.
ORIGINAL RELEASE:
Lafourche Parish Sheriff Craig Webre is asking for the public's help in locating 63-year-old Darline Leonard of Emile Street in Lockport. Leonard suffers from dementia, and she has left the residence before. She was last seen at the residence at around 8:30 p.m. on June 2, 2022. She was last seen wearing a green shirt with black capri pants and black shoes. She also has a tattoo of a bird on her shoulder and a leopard on her ankle.
Darline Leonard is described as 5'2" tall, weighing approximately 110 pounds with gray hair. Anyone with information on her whereabouts is asked to call the Lafourche Parish Sheriff's Office at (985) 532-2808, or simply dial 911.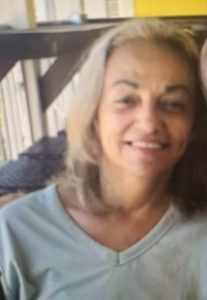 UPDATE: Lockport Woman Located