Lafourche Parish Sheriff Craig Webre announced a Lockport man has been arrested for attempting to solicit a teenage girl for sex. Drexel Verdin Jr., 39, has been charged in the incident.
At around 1 p.m. on July 1, deputies responded to a complaint on West 27th Street in Larose. Deputies made contact with a 17-year-old female who had been walking on the street when she was approached by a man, later identified as Verdin. He made contact with the teen and allegedly asked her for sex in exchange for money or drugs. When she declined, he asked to take nude photos of her instead. When she declined again, Verdin reportedly exited his vehicle and grabbed her arm. The victim was able to get away from Verdin, and he entered his car and fled the area. Following an investigation, detectives identified Verdin as the suspect, and they obtained warrants for his arrest.
Then on Tuesday, July 10, deputies observed Verdin driving in Lockport and initiated a traffic stop. Verdin was taken into custody for the active warrants. He was booked into the Lafourche Parish Detention Center in Thibodaux on charges of Soliciting for Prostitutes and Simple Battery. He was subsequently released on Wednesday, July 11, after posting $6,000 bond.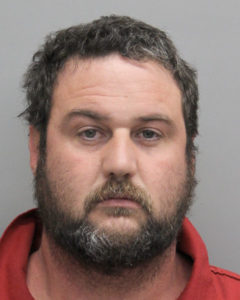 Lockport Man Arrested for Solicitation of a Teenage Girl