Lafourche Parish Sheriff Craig Webre announced the arrest of a Thibodaux Man found with a variety of narcotics during a traffic stop. Audell Young, 29, faces several charges following the incident.
Just after 12:30 p.m. on Thursday, November 1, narcotics agents conducted a traffic stop on a car traveling on Karla Drive in Thibodaux. The driver stopped at a residence in the 400 block of Karla Drive. Agents identified the driver as Audell Young and detected a strong odor of marijuana coming from inside the vehicle. A K-9 unit arrived on scene and alerted to the possible presence of narcotics inside the vehicle. During a subsequent search of the vehicle, agents discovered over 105 grams of suspected marijuana. They also recovered various pills including MDMA, hydrocodone, Xanax, and a drug only available by prescription, as well as various drug paraphernalia.
As agents located the narcotics, Young attempted to flee, but he was quickly apprehended and transported to the Lafourche Parish Detention Center for booking. During a search of his person at the Detention Center, correctional officers discovered more suspected marijuana.
Agents also obtained a search warrant for the Karla Drive residence where Young had stopped. As a result of a search of the residence, agents seized an additional 270 grams of suspected marijuana, as well as another dose of MDMA, $1,344 in cash, and a handgun.
Young was booked on charges including Possession with Intent to Distribute Marijuana, Hydrocodone, Xanax, and MDMA, as well as Possession of Drug Paraphernalia, Possession of a Legend Drug, Resisting an Officer, Taking Contraband to a Penal Institution, and illegal tint. His bond is set at $55,850.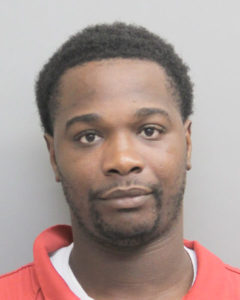 Thibodaux Man Facing Several Narcotics Charges Following Traffic Stop