Lafourche Parish Sheriff Craig Webre reported a one-year-old child died after being accidentally struck by a vehicle at his residence. Cai Crosby of Larose was pronounced dead at Ochsner St. Anne Hospital on Wednesday night following the incident.
At around 9:40 p.m. on Wednesday, January 3, deputies responded to Crosby's residence on LA Highway 1 in Larose after a concerned citizen reported hearing screaming and crying. Investigators learned Cai's mother, Tralyn Crosby (age 35), was backing her vehicle when she struck the one-year-old child. EMTs arrived on scene and transported Cai to Ochsner St. Anne Hospital where he was later pronounced dead.
Neither impairment nor foul play is suspected as a factor in the crash. At this time, no criminal charges have been filed in this case.
"This is a horrible tragedy for this family and the community," said Sheriff Craig Webre. "My heart goes out to the family, and I pray they can find peace in such a difficult time."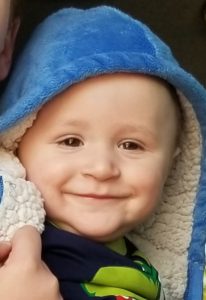 Toddler Dies after Being Struck by Vehicle at Larose Residence