Lafourche Parish Sheriff Craig Webre announced a suspect has been arrested following an investigation into a burglary at a lumber company in Cut Off. Cameron West (age 30) of Harvey was arrested following an investigation after a tip through Crime Stoppers Bayou Region identified him as the suspect.
On the morning of February 6, 2018, deputies and detectives responded to Dufrene Building Materials at 14502 West Main Street in Cut Off in reference to an overnight burglary. Investigators determined entry was made into an office on the property. Several items were stolen including tools, communication devices, and computers which were collectively valued at several thousand dollars. Surveillance cameras captured a white male subject on video during the crime, and those photos were released to the public asking for help in identifying the suspect.
An anonymous tip submitted through Crime Stoppers Bayou Region identified Cameron West as the suspect. West already had an outstanding warrant for Illegal Possession of Stolen Things in reference to a case from January 2018 wherein deputies found he had pawned a stolen engagement ring.
Through investigation, detectives recovered some of the items from the lumber yard burglary, including items which he had sold at a pawn shop in Metairie. After obtaining a warrant for West's arrest, detectives learned West was out of state and began working with other jurisdictions hoping to locate him. On April 3, 2018, West was taken into custody in Pike County, Mississippi. He was transported to Lafourche Parish on Tuesday, April 10 where he was booked into the Lafourche Parish Detention Center on warrants for Simple Burglary and Illegal Possession of Stolen Things. His bond was set at $25,300, but he is also being held for Louisiana Probation and Parole.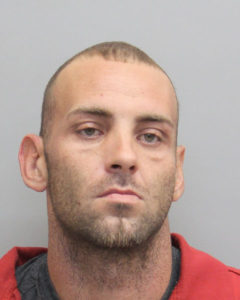 UPDATE: Suspect Arrested in Burglary at Cut Off Lumber Company