Lafourche Parish Sheriff Craig Webre announced the arrest of Trudy Gremillion, 38, of Cut Off after agents found evidence of the alleged sale of narcotics at her residence.
Narcotics agents had been investigating Gremillion for possible distribution of narcotics. At around 8 p.m. on Tuesday, September 4, agents executed a search warrant at Gremillion's residence on West 59th Street in Cut Off. Upon arrival, agents made contact with Gremillion. During the search of the residence, agents discovered 67.9 grams of suspected methamphetamine, 8.3 grams of suspected marijuana, and 2.3 grams of suspected heroin, as well as Klonopin (clonazepam) and Xanax (alprazolam) pills and drug paraphernalia. They also discovered over $1,200 in cash.
Gremillion was arrested and booked on charges including Possession with Intent to Distribute Marijuana, Methamphetamine and Heroin, as well as Possession of Alprazolam, Clonazepam, and Drug Paraphernalia. Her bond is set at $171,000.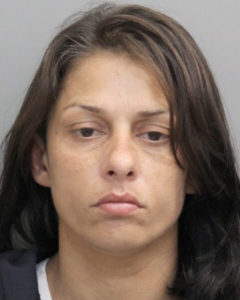 Cut Off Woman Arrested on Multiple Drug Charges