Lafourche Parish Sheriff Craig Webre announced the arrest of Cody Walston and Megan Ellender, both of Houma, on Thursday, June 8.
At around 12:30 a.m. on Thursday, deputies observed a car traveling at 96 miles per hour along LA Highway 182 in Raceland where the posted speed limit is 65 miles per hour. Deputies attempted to initiate a traffic stop, but the driver continued, turning onto LA Highway 3087. The driver passed another car, and that second car accelerated attempting to catch up with the second car. At that point, deputies observed the second car to traveling at 118 miles per hour, and both cars refused to stop. Eventually, the first car continued into Terrebonne Parish, and the second car turned onto LA Highway 316 and continued about a half mile before finally pulling over.
The driver was identified as Cody Walston, and he was immediately taken into custody. The passenger initially gave a false name, but she was later identified as Megan Ellender. Ellender had an outstanding warrant for Issuing Worthless Checks, and she was taken into custody. She was found to have Suboxone and narcotics only available by prescription in her possession.
Both were arrested and transported to the Lafourche Parish Detention Center in Thibodaux. Walston was charged with Aggravated Flight from an Officer and Drag Racing on Public Roads, as well as violations for speeding and window tint. His bond is set at $6,600. Ellender was booked on the outstanding warrant, and she was charged with Resisting an Officer and Possession of Suboxone and a Legend Drug. Her bond is set at $4,750.
Deputies are attempting to identify the other driver involved in the drag racing incident which is only described as a light-colored car, possibly an older model Chevrolet. Anyone who may have information on this crime is asked to submit a tip anonymously through Crime Stoppers Bayou Region by phone at 1-800-743-7433 or online at www.crimestoppersbr.org. Tips can also be submitted using the P3 Tips app on your mobile device. Tipsters could be eligible for a reward of up to $1,000 in cash if the information leads to an arrest.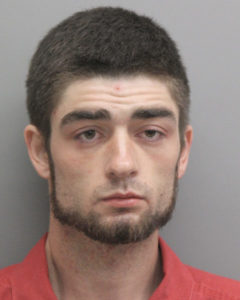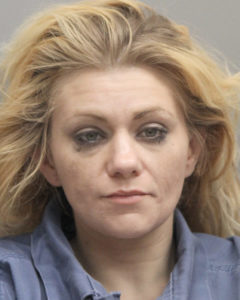 Two Arrested Following Drag Racing Stop