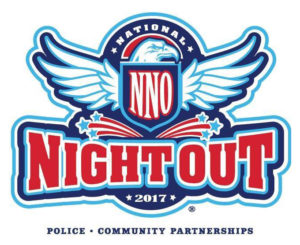 Lafourche Parish Sheriff Craig Webre has announced the list of official "block party" locations in Lafourche Parish for the 34th Annual National Night Out Against Crime on Tuesday, August 1. Each party will begin at 6 p.m. and last until around 9 p.m., and each will feature food, fun, and games. The annual National Night Out Against Crime parade will take place in the Raceland area, beginning at the U.S. Highway 90 Fire Station and continuing throughout the streets of the Sugar Land Subdivision. Lafourche Parish Sheriff's Office deputies will be visiting each location to speak with  area residents about neighborhood concerns.
The Lafourche Parish Sheriff's Office will be providing food at each of the block party sites. Additionally, Explorers from POST 323 will be present at many of the block party locations offering free child fingerprinting and DNA swabbing to help enhance personal safety in Lafourche Parish. Each block party will be unique and offer various activities for children and adults.
Here is a list of block party locations around Lafourche Parish, as well as contact information for each party:
Thibodaux Family Church(785 N. Canal Blvd., Thibodaux)

Contact Pastor Duane Bland at (985) 859-9005

301 Hyland Drive, Thibodaux

Contact Earl Woods Sr. (225) 205-8335

1024 Bayou Blue By-Pass Rd., St. Charles Community

Contact Jennifer Richard at (985) 513-0446

NAACP at Rev. Lloyd Wallace Community Center(3603 Hwy. 308, Raceland)

Contact Burnell Tolbert at (985) 713-4250

329 Aspen Dr., Raceland (access via Elm Dr. off LA Hwy. 1)

Contact Cory Detillier at (985) 537-5337

111 Maxine Blvd., Bayou Blue

Contact James Wendell at (985) 860-1092

Sugar Land Subdivision(144 Twin Oaks Dr., Raceland)

For party, contact Rose Sampey at (985) 537-5667
For parade, contact Danny Mayet at (985) 637-2166

Vacherie-Gheens Community Center(1783 Hwy. 654, Gheens)

Contact Adam Chauvin at (985) 226-9635

Town of Lockport (Holy Savior Ball Park on Church Street)

Contact Chief David Harrelson Jr. at (985) 532-3117

Greater New Fountain Baptist Church (233 East 12th St., Lockport)

Contact Brett Gabriel at (985) 217-2406

202 Chateau Dr., Lockport

Contact Jerry Knight at (985) 856-8072

157 Gus Savoie Ave., Larose

Contact David Carskadon at (985) 258-4129

Golden Meadow Town Hall (107 Jervis Dr., Golden Meadow)

Contact Jamie Liner at (985) 475-7942
Any citizen who has planned a block party in Lafourche Parish for Night Out Against Crime that is NOT on this list, please contact Lieutenant Valerie Martinez-Jordan at (985) 449-4479 or via email at valerie-martinez@lpso.net.
Party Locations Announced for National Night Out Against Crime on Tuesday, August 1