Lafourche Parish Sheriff Craig Webre announced a Thibodaux man already in jail for multiple counts of identity theft and his girlfriend have been charged with 43 counts of identity theft.  Brent Poiencot (age 41) and Chelsea Guidry (age 26), both of Thibodaux, have each been charged in an ongoing investigation.
The investigation into Poiencot began in October 2016 as detectives were investigating multiple cases of identity theft wherein someone attempted to open credit card accounts using other people's personal information. Detectives discovered evidence of identity theft at Poiencot's residence and obtained a warrant for his arrest. In February 2017, Poiencot was arrested in Morgan City and later booked in Lafourche Parish on four counts of identity theft. Meanwhile, detectives had begun investigating additional identity theft cases wherein Poiencot allegedly opened a bank account in someone else's name and deposited checks which he had stolen and altered. In June 2017, he was charged with five additional counts of identity theft.
As the investigation continued, detectives uncovered 43 additional instances of identity theft in similar circumstances wherein checks were stolen, altered, and deposited into accounts that were traced back to Poiencot and Guidry. Investigators obtained warrants for 43 counts of Identity Theft on both. Poiencot was still in jail from his previous arrests, and he was booked with the additional charges. In all, Poiencot is now charged with 56 counts of Identity Theft, four counts of Forgery and Violation of Parole. He continues to be held without bond.
On August 17, detectives made contact with Guidry, and she was taken into custody. Guidry was booked on the 43 counts of Identity Theft, and her bond is set at $215,000.
Sheriff Webre wishes to remind residents once again to review your credit history often to watch for any unusual or unauthorized activity. Citizens can go to www.AnnualCreditReport.com to obtain one free credit report online each year. If any unusual or unauthorized activity is discovered, contact the creditor to investigate the nature of the activity, and write down any and all relevant information. When possible, freeze or close the accounts, and then contact the Lafourche Parish Sheriff's Office to report the fraudulent activity. You should also contact the three major credit reporting agencies (TransUnion, Equifax, and Experian) and request a "flag" on your account. This will trigger the agencies to notify you if anyone attempts to open a line of credit in your name.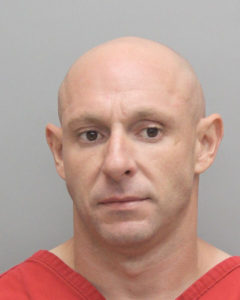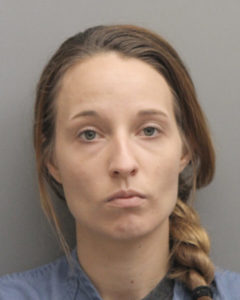 Thibodaux Couple Charged with 43 Counts of Identity Theft