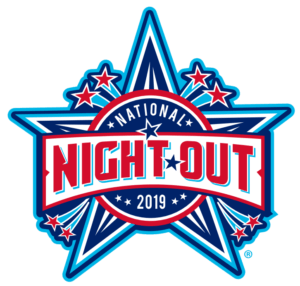 Sheriff Craig Webre announced the Lafourche Parish Sheriff's Office will once again be participating in the National Night Out Against Crime scheduled for Tuesday, August 6, 2019. This is the 36th annual nationwide event.
Citizens will host block parties throughout the parish, and Lafourche Parish Sheriff's Office deputies will be attending to meet community members to discuss crime prevention and any other concerns. Explorers from POST 323 will also be conducting fingerprinting and DNA swabbing in some areas. LPSO will supply the parties with hot dogs, but each party is encouraged to organize additional food and refreshments with attendees.
Anyone interested in hosting a block party is asked to contact Lt. Valerie Martinez-Jordan at (985) 449-4479 or via email at valerie-martinez@lpso.net. The deadline to contact Lt. Martinez-Jordan to organize a block party is July 31, 2019.
ABOUT NATIONAL NIGHT OUT:
National Night Out is a yearlong community building campaign designed to heighten crime prevention awareness, generate support and participation in local anti-crime programs, strengthen neighborhood spirit and police-community partnerships, and send a message to criminals letting them know that neighborhoods are organized and fighting back. Approximately 38 million people from more than 16,000 communities across the nation participate in the annual event. The first National Night Out took place on August 7, 1984, and it was introduced by the National Association of Town Watch which continues to spearhead the event today.
2019 National Night Out Against Crime Slated for Tuesday, August 6