Sheriff Craig Webre announced the arrest of Rashun Reed (age 30) of Thibodaux for Second Degree Cruelty to a Juvenile on Monday, January 16.
At around 12:30 a.m. on Monday, deputies and juvenile detectives responded to Thibodaux Regional Medical Center in reference to a toddler who was unresponsive due to head trauma. Through investigation, detectives learned the mother had left the child in the care of Rashun Reed on Sunday night while she went into another room. Reed brought the child to her a few minutes later, and the child was not breathing. The child was taken to the emergency room in Thibodaux and later transported by ambulance to Children's Hospital in New Orleans for additional treatment. The child remains in critical but stable condition.
Through investigation, detectives learned the child's injuries were consistent with being shaken violently, and they questioned Reed about the incident. Reed told detectives he the child had started "fussing," and so, he started bouncing the child. He also admitted to "squeezing" the child tightly while trying to quiet the child. Following the investigation, detectives obtained a warrant for Reed's arrest for Second Degree Cruelty to a Juvenile. He was arrested and transported to the Lafourche Parish Detention Center in Thibodaux.
While at the Detention Center, as correctional officers were escorting Reed, they noticed him pick up an object from the ground, later determined to be a cigarette. When officers questioned Reed about the object, he attempted to consume it. Officers grabbed Reed's arm to prevent him from doing so, and Reed pulled away from officers and began resisting violently. During the struggle, Reed struck one of the correctional officers in the face. He also caused damage to a door when he struck it with his foot. He was booked per the aforementioned warrant, and he was also booked with Resisting an Officer with Force or Violence, Battery of a Police Officer, and Simple Criminal Damage to Property. His bond is set at $126,000.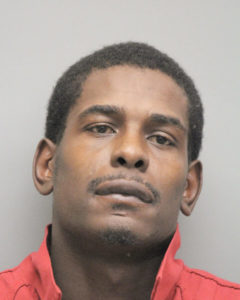 Thibodaux Man Arrested for Cruelty to a Toddler