Sheriff Craig Webre announced a reward is being offered for information leading to the arrest of a Thibodaux man. Brent Poiencot (age 40) is wanted for four counts of Identity Theft. The bond on his warrant is set at $100,000.
Beginning in October 2016, detectives began investigating multiple cases involving someone attempting to open credit card accounts using other people's personal information. Through investigation, detectives developed Brent Poiencot as the suspect and obtained a search warrant for his residence on Renee Drive. During a search of the residence, detectives discovered evidence of identity theft. Detectives then obtained a warrant for Poiencot's arrest for four counts of Identity Theft.
Anyone with information on Poiencot's whereabouts is asked to submit a tip anonymously through Crime Stoppers Bayou Region by phone at 1-800-743-7433 or online at www.crimestoppersbr.org. Tips can also be submitted using the P3 Tips app on your mobile device. Tipsters could be eligible for a reward of up to $1,000 in cash if the information leads to an arrest.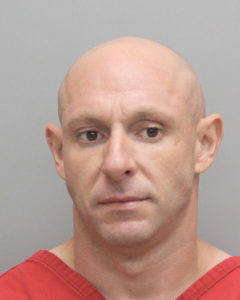 Thibodaux Man Sought for Identity Theft