Lafourche Parish Sheriff Craig Webre announced a Lockport man faces another charge of filing a false public record following an indictment last month for the same charge. Robert Barker Jr. (age 65) was arrested Friday and now faces a total of four felony charges stemming from the investigations.
Barker was indicted by a Lafourche Parish Grand Jury on Wednesday, May 31, for allegedly forging documents in connection with the purchase of a Ford Explorer by the Lockport Police Department. Former Lockport Chief of Police Warren Vedros Sr. was also indicted in the incident. Barker faces two counts of Forgery and one count of Filing False Public Records in that incident. On Thursday, June 1, Barker surrendered to authorities and was released after posting a property bond.
Investigators learned that Barker went to the Lafourche Parish Assessor's Office in Thibodaux on June 1 seeking information for the property bond prior to surrendering to authorities. While he was there, Barker who serves as the chairman of the Central Lafourche Ambulance District board, also submitted paperwork regarding the setting of millage rates for the ambulance district for the 2017-2018 fiscal year. The paperwork referenced action approved at an ambulance district board meeting on May 30, 2017. Investigators learned that meeting never took place, and the ambulance district had not yet taken action to set the millage rates for the 2017-2018 fiscal year. Detectives then obtained a warrant for Barker's arrest for one count of Filing False Public Records.
On Friday, June 30, detectives made contact with Barker and he turned himself in. He was booked and subsequently released after posting $5,000 bond.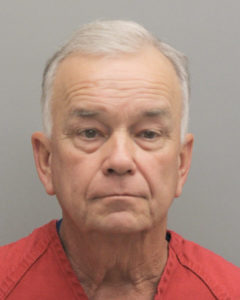 Lockport Man Charged Again for Filing False Public Records