Lafourche Parish Sheriff Craig Webre announced the arrest of Christopher Williamson (age 37) of Thibodaux. Williamson was arrested Monday for molestation of a juvenile.
An investigation into Williamson began over the weekend when an adult victim came forward with allegations of molestation that began over 10 years ago. The victim was under the age of 13 at the time of the initial incident. Following an investigation, detectives obtained a warrant for Williamson's arrest.
Detectives made contact with Williamson on Monday, November 20. He was arrested and booked into the Lafourche Parish Detention Center in Thibodaux. He was booked with Molestation of a Juvenile under 13 Years of Age. His bond is set at $100,000.
Due to the nature of the crime, no further details will be made available.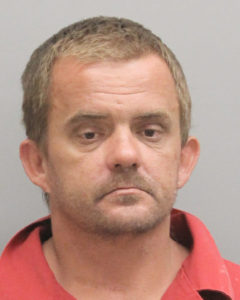 Thibodaux Man Arrested for Molestation of a Juvenile