Lafourche Parish Sheriff Craig Webre announced a Cut Off man has been charged after allegedly stabbing a Galliano man during an altercation. Erin Serigny (age 25) is charged with attempted murder in the incident.
At around 5:30 p.m. on Friday, March 2, deputies responded to West 170th Street in Galliano in reference to a man, later identified as Serigny, having just stabbed a 29-year-old man during an altercation. Upon arrival, deputies learned the identity of the suspect, Serigny, who had fled the scene. They also learned the victim had been taken to a local hospital for treatment. He was later transported to University Hospital in New Orleans where he currently remains in stable condition.
Through investigation, detectives learned Serigny had been staying at the victim's house for a few days. When Serigny was asked to leave, he became agitated, and the two began to argue outside the residence. The argument turned into a physical altercation. At one point, Serigny stated he was going to kill the other man and allegedly stabbed him on the left side of his torso with a knife. Serigny then fled the area on foot. Following the investigation, detectives obtained a warrant for Serigny's arrest.
On Saturday, March 3, deputies located Serigny in Cut Off, and he was taken into custody. During questioning, Serigny admitted to stabbing the victim. He was transported and booked into the Lafourche Parish Detention Center in Thibodaux on the charge of Attempted Second Degree Murder. His bond is set at $1 million, but he is also being held for Louisiana Probation and Parole as a parole violator.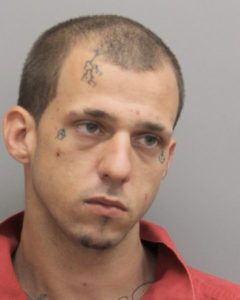 Cut Off Man Charged with Attempted Murder in Stabbing Incident