Lafourche Parish Sheriff Craig Webre announced the arrest of a Cut Off man for the molestation of a juvenile relative. Wesley Todd has been charged with Aggravated Incest in the case.
In late June, juvenile detectives opened an investigation into Todd after receiving allegations that he reportedly molested a child several years ago who is also a relative. Following the investigation, detectives obtained a warrant for Todd's arrest.
On Tuesday, July 17, detectives and patrol deputies traveled to Todd's residence to attempt to take him into custody. As deputies' approached, Todd ran from the residence into a nearby wooded area. Deputies pursued him and located him hiding behind a tree where he was taken into custody.
Todd was booked into the Lafourche Parish Detention Center in Thibodaux on the warrant for Aggravated Incest, and he was additionally charged with Resisting an Officer. His bond is set at $100,000. He was released Tuesday evening after posting $100,100 bond. He has been ordered to stay away from the victim.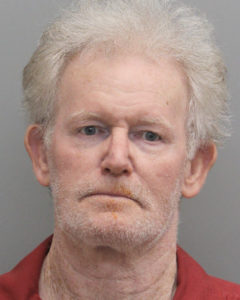 Cut Off Man Charged with Aggravated Incest