Lafourche Parish Sheriff Craig Webre announced a man was arrested after attempting to break into a Chackbay residence Thursday night. Daniel Raby, 30, of Bourg faces multiple charges in the incident.
Just after 10 p.m. on Thursday, September 13, deputies responded to Sugar Ridge Drive in Chackbay in reference to a prowler. A resident reported that a man had been knocking at his front door and then attempted to break into the residence. Deputies arrived and discovered Raby in the backyard of the residence, and he was taken into custody. Deputies learned Raby had been knocking at the door when he took a clay pot from the porch and threw it at the glass, attempting to break into the residence.
Raby refused to cooperate with the investigation. He was booked into the Lafourche Parish Detention Center on charges of Attempted Unauthorized Entry into an Inhabited Dwelling, Criminal Trespassing, and Simple Criminal Damage to Property. His bond is set at $27,000.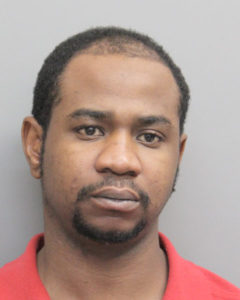 Man Arrested for Attempting to Break into Chackbay Residence Thursday Night