Sheriff Craig Webre announced five people have been arrested in connection to recent vehicle burglaries in the north and central areas of Lafourche Parish. Kobe Wilson (age 18), Christopher McCormick (age 17), and Curt Pierre Jr. (age 18), all of Thibodaux, were arrested in connection to incidents in the north area of the parish. Jordan Picou (age 26) and Michael Molaison Jr. (age 24), both of Raceland, were charged for incidents in the central area of the parish.
Detectives had been investigating a string of vehicle thefts and burglaries in the north area of Lafourche Parish dating back to late May 2018. Several subdivisions were hit including Highland Lakes, Sugar Ridge, Acadia Woods, Rienzi, and on Millstone Drive.
On Wednesday, October 17, the Lafourche Parish Interagency Crisis Management Unit executed search warrants at McCormick's and Pierre's residences in the Marydale community. Two handguns were recovered from McCormick's residence and several other items of stolen property were found at Pierre's residence. Through investigation, detectives learned McCormick and Wilson allegedly committed numerous vehicle burglaries and stole three vehicles which were later abandoned near Marydale. Detectives also learned Pierre was given much of the stolen property to store at his residence. All three were booked into the Lafourche Parish Detention Center in Thibodaux. McCormick and Wilson were each charged with three counts of Theft of a Motor Vehicle and 20 counts of Simple Burglary. Their bonds are set at $575,000 each. Pierre was charged with Illegal Possession of Stolen Things, and his bond is set at $75,000.
Meanwhile, on Wednesday morning, detectives had also begun investigating a vehicle theft and vehicle burglary which occurred overnight at residences on Fantastic Acres Boulevard in Mathews. On Wednesday night, deputies and Troopers from Louisiana State Police located the stolen vehicle in Raceland and conducted a traffic stop. Picou and Molaison were traveling in the stolen vehicle and detained. After questioning, they were each arrested and booked with Theft of a Motor Vehicle and Simple Burglary. Picou's bond is set at $50,000, and Molaison's bond is set at $25,000.
Sheriff Webre applauded the efforts of investigators in this case and encouraged citizens to keep valuables out of sight and vehicles locked. "Our detectives were diligent and did an outstanding job in this case," said Sheriff Webre. "Ultimately, the best way to prevent yourself from becoming a victim of vehicle burglary is to remove all valuables from your vehicle and lock your vehicle each night. For the most part, criminals are seeking easy targets with unlocked doors or where valuables are in sight. By removing valuables and locking your vehicle, you dramatically decrease the chances your vehicle will be burglarized or stolen."
Through the use of social media, the Lafourche Parish Sheriff's Office continues to promote the #9pmRoutine. This national awareness campaign aims to remind citizens to remove valuables from their vehicles, lock their vehicles, and lock their home each night at or before 9 p.m. since most vehicle burglaries occur during the late night or early morning hours.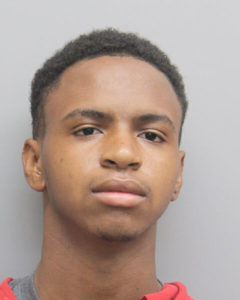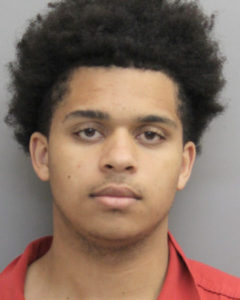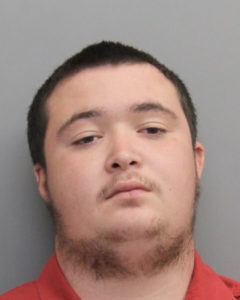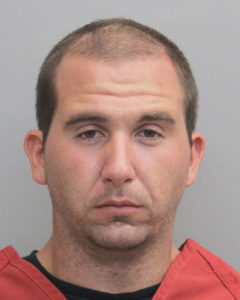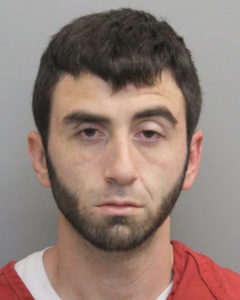 Five Arrested for Vehicles Thefts and Burglaries