Lafourche Parish Sheriff Craig Webre announced a Thibodaux High School student has been arrested after allegedly threatening some students stating he would bring a gun to school. Cameron Boudreaux (D.O.B. 1/14/2001) of Thibodaux is charged with Cyberstalking in the incident.
Just before 12:30 a.m. on Sunday, January 13, deputies responded to a harassment complaint. Through investigation, deputies learned several students, boys and girls, had been receiving messages from Boudreaux over social media. Deputies learned that Boudreaux allegedly threatened to kill some of the students during the course of the messaging. He also stated he would bring a gun to school to kill them.
Deputies made contact with Boudreaux Sunday morning, and he was placed under arrest. He was booked into the Lafourche Parish Detention Center in Thibodaux. He is charged with Cyberstalking. His bond is set at $10,000.
This case remains under investigation.
Lafourche Parish Schools Superintendent Dr. Voiron Jr. stated that the Lafourche Parish Public Schools take seriously all threats of violence and will take necessary disciplinary actions related to this alleged offense. An investigation will be underway as the student is incarcerated, and he will not be allowed on any school grounds if posts bond. Out of an abundance of caution, Thibodaux High School officials said extra security measures will be in place beginning Monday morning.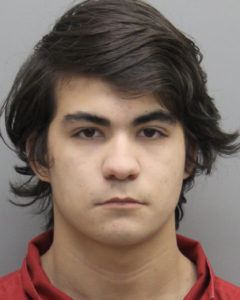 Thibodaux High Student Arrested for Threatening Other Students