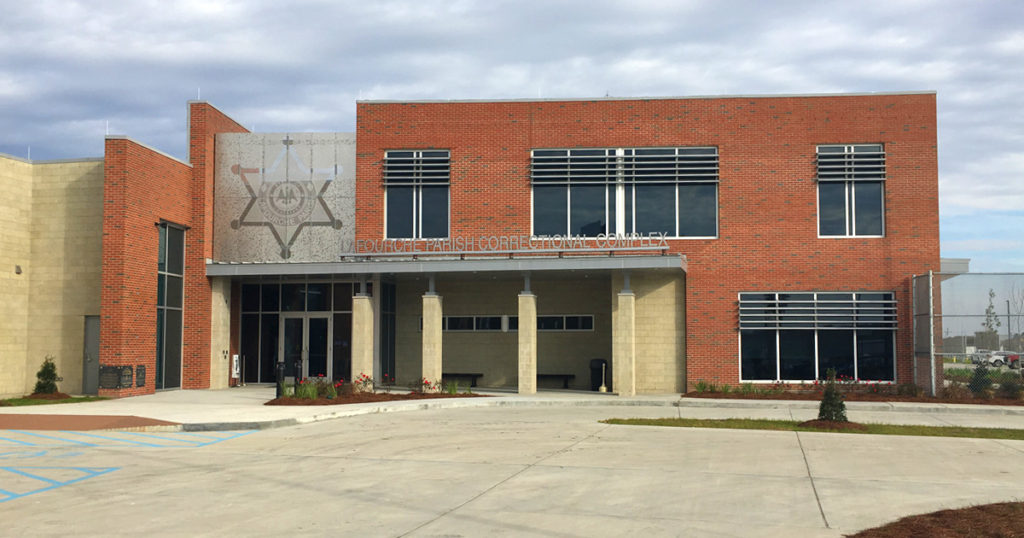 Lafourche Parish Sheriff Craig Webre announced the new Lafourche Parish Correctional Complex is now operating after inmates were moved from the Lafourche Parish Detention Center on January 18, 2019. Over 240 inmates were moved in the span of two hours with no incidents to report.
Lafourche Parish Correctional Complex staff and inmates are adapting to the new operation of a "direct supervision" facility. For inmates who require a higher level of security, there are standard two-person cells in the Special Housing Unit of the complex.
The Lafourche Parish Sheriff's Office has also begun returning inmates to Lafourche Parish who have been housed in Catahoula Parish. This transition will continue this week until all Lafourche Parish inmates are returned to the parish and housed at the Lafourche Parish Correctional Complex.
"A new era of corrections has begun in Lafourche Parish," said Sheriff Webre. "The Lafourche Parish Correctional Complex not only provides increased security for our employees and inmates, but it affords us an incredible opportunity to rehabilitate offenders before they are released back into society. I thank each individual who had a hand in planning this project and seeing it to this point. I especially thank the voters who recognized the need for this new facility. We have not taken this responsibility lightly."
The Lafourche Parish Detention Center will be closed and all access turned over to Lafourche Parish Government. Parish officials have said there are no definitive plans yet for the Detention Center.
Inmates Moved to the Lafourche Parish Correctional Complex