Lafourche Parish Sheriff Craig Webre announced a man was arrested after reportedly threatening employees at a bank branch in Raceland. Damien Rodrigue, 30, of Raceland is charged with Terrorizing in the incident.
At around 3:15 p.m. on Wednesday, February 27, deputies responded to a bank branch on LA Highway 1 in Raceland in reference to Rodrigue reportedly threatening workers at the bank. Earlier in the day, Rodrigue attempted to make a transaction but he was denied. Rodrigue left the bank at that time. Later in the day, Rodrigue called the bank and reportedly told an employee that the bank might allow the transaction if he brought a gun to the branch. At that time, the bank was placed on lockdown and workers called 911. Following an investigation, deputies obtained a warrant for Rodrigue's arrest.
Just before 8 p.m. on Wednesday evening, deputies made contact with Rodrigue at his residence, and he was taken into custody. Rodrigue was booked into the Lafourche Parish Correctional Complex in Thibodaux. He was charged with Terrorizing. His bail is set at $75,000.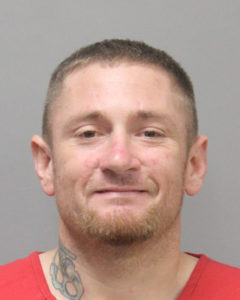 Man Arrested after Threatening Employees at a Raceland Bank Branch