Lafourche Parish Sheriff Craig Webre announced the arrest of a Golden Meadow fugitive following a pursuit in the South Lafourche area. Gage Gisclair, 43, was wanted in connection with a domestic incident which occurred in Golden Meadow in February 2019. He faces additional charges following the pursuit.
Just before 7:30 p.m. on Thursday, March 7, deputies traveling on LA Highway 308 in Larose observed Gisclair driving a black truck. Knowing Gage to have an active warrant, deputies attempted to initiate a traffic stop on LA 308. Gage failed to pull over and continued driving south on LA 308. Gisclair eventually stopped the truck on LA 308 near East 7th Street in Larose. Deputies exited their car, and as they approached the truck, Gisclair sped away from the stop. He proceeded to LA Highway 3235 at a high rate of speed and traveled south. He continued to the 200 block of West 56th Street in Cut Off where he struck a vehicle parked in a driveway. He then traveled another 50 yards into a field where his vehicle became stuck. At that time, deputies took Gisclair into custody.
Deputies asked Gisclair whether there was anything illegal inside his vehicle, and he said he was not sure. A K-9 unit arrived on the scene and alerted to the possible presence of narcotics inside the vehicle. During a search of the vehicle, deputies located methamphetamine, heroin, marijuana, two types of pills, and various drug paraphernalia.
Gisclair was booked into the Lafourche Parish Correctional Complex in Thibodaux on the active warrant for Golden Meadow Police which included charges of Domestic Abuse Battery Involving Burning, Domestic Abuse Aggravated Assault, and Violation of a Protective Order. He was also booked on charges from Thursday's incident including Aggravated Flight from an Officer and Possession with the Intent to Distribute Methamphetamine and Heroin, and Possession of Marijuana, a Schedule III Controlled Dangerous Substance, a Legend Drug, and Drug Paraphernalia. His bail has not yet been set.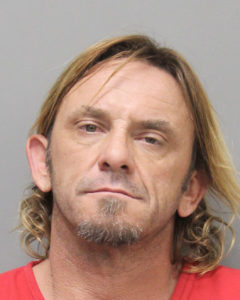 Golden Meadow Fugitive Found with Drugs Following a Pursuit in South Lafourche