Lafourche Parish Sheriff Craig Webre announced a Galliano man has been charged with attempted insurance fraud. Joey Delaune was arrested after admitting to his involvement in the crime.
On April 13, 2019, deputies responded to a complaint of a pickup truck being partially submerged in a canal behind West 151st Street in Galliano. At the time, the area was only accessible by off-road vehicle, and deputies conducted an initial investigation. Due to the location of the vehicle, it could not immediately be removed from the canal.
On Monday, April 15, deputies responded back to the location due to a man reportedly removing items from the truck. Deputies arrived and discovered Joey Delaune at the scene. He identified himself as the owner of the truck, and he told deputies the truck was in the process of getting repossessed due to him being unable to make payments. He admitted to driving the truck into the canal in an attempt to defraud the insurance company. He told deputies he had returned to the truck to retrieve some personal property he had left inside.
Delaune was arrested and booked into the Lafourche Parish Correctional Complex. He was charged with Attempted Insurance Fraud. He was released on Monday evening after posting $20,000 bail.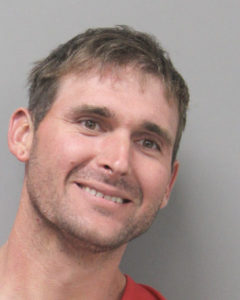 Man Charged with Attempted Insurance Fraud after Driving Truck into Canal