Lafourche Parish Sheriff Craig Webre announced an elderly man has been charged with attempted murder after shooting his neighbor on Tuesday night. Thomas Kennedy, 70, of Gray, admitted to the shooting. The victim, a 34-year-old man, is expected to recover.
Just before 8 p.m. on Tuesday, April 16, deputies received a call of a shooting in the 200 block of Cypress Court in Gray. Deputies learned Thomas Kennedy had walked to a neighboring residence and confronted a man sitting in his vehicle. After a brief argument with the man over the volume of his music, Kennedy brandished a revolver and shot the man in the face. The victim was airlifted to University Medical Center in New Orleans where he remains in critical but stable condition. The victim is expected to recover.
Kennedy had called 911 following the shooting to turn himself over to authorities. Within minutes of the shooting, deputies had arrived in the area and took Kennedy into custody. Kennedy admitted the victim made no attempt to harm him.
Kennedy was booked into the Lafourche Parish Correctional Complex. He was charged with Attempted Second Degree Murder. His bail is set at $1 million.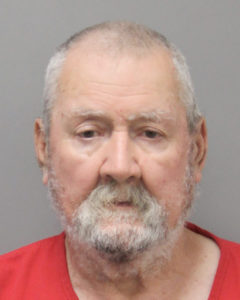 UPDATE: Elderly Man Charged with Attempted Murder of Neighbor in Tuesday Shooting