Lafourche Parish Sheriff Craig Webre announced deputies arrested a Lafayette man whom they caught burglarizing a Lockport residence early Saturday morning. Purcell Gros, 45, of Lafayette faces charges of burglary, attempted burglary, and property damage.
At around 5:45 a.m. on May 4, 2019, the Sheriff's Office received notice of a burglary alarm at a residence in the 8300 block of LA Highway 308 in Lockport. Upon arrival, deputies saw a man throwing items around an enclosed storage area outside the residence. Deputies ordered the man to come out of the storage area, and he was detained. In his pockets, deputies found several items which appeared to have been taken from the storage area. The door to the storage area was damaged and showed signs of forced entry. A nearby office had similar damage to the door, but it appeared as though no one had entered it. There was also damage to doors and windows of the residence itself.
Following an investigation at the scene, Gros was arrested and booked into the Lafourche Parish Correctional Complex in Thibodaux. He was charged with Simple Burglary, Attempted Simple Burglary, and two counts of Simple Criminal Damage to Property. His bail is set at $40,000.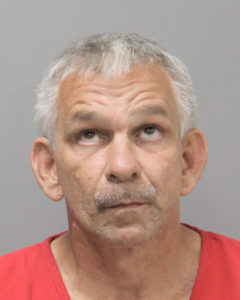 Deputies Catch Burglar in the Act on Saturday