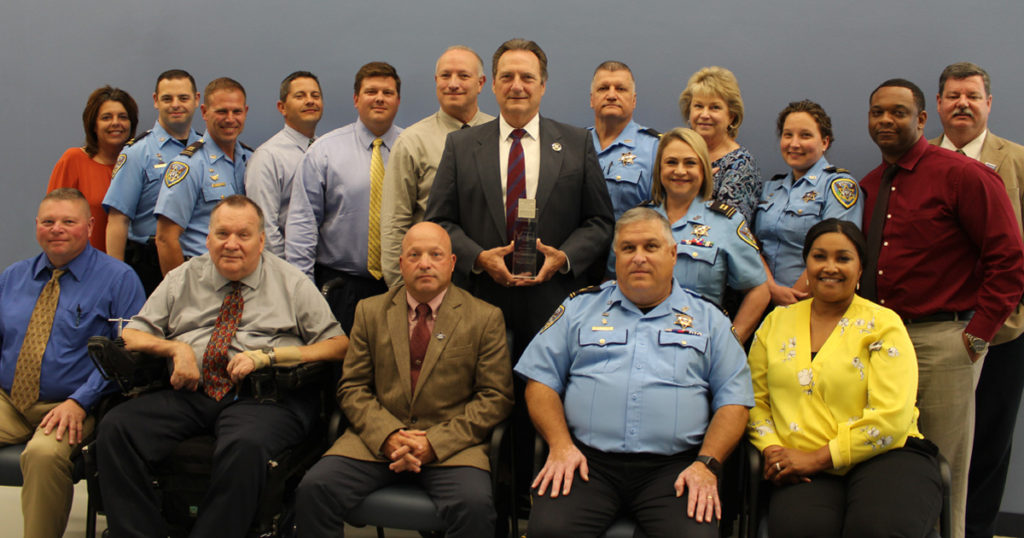 Sheriff Craig Webre announced the Lafourche Parish Sheriff's Office has been named one of the 2018 Best and Brightest Companies to Work For in the Nation. The award was recently accepted by Sheriff Webre and his staff. The Lafourche Parish Sheriff's Office was one of 2,400 employers to be nominated for the award.
The Best and Brightest Companies to Work For® competition identifies and honors organizations that display a commitment to excellence in their human resource practices and employee enrichment. Organizations are assessed based on categories such as communication, work-life balance, employee education, diversity, recognition, retention and more.
"In order to provide the best possible service to the public, you have to first provide the best working environment, opportunities, and training for your employees," said Sheriff Webre. "This award is just another example of how we are working to ensure the highest level of public service. We strive for a family-like atmosphere while still maintaining the highest levels of professionalism."
In addition to offering a competitive benefits package, the Lafourche Parish Sheriff's Office encourages employee development through a variety of initiatives including specialized job training and the opportunity for a college degree. Despite being a law enforcement agency, employees have a variety of fields in which they can specialize.
"With Water Patrol, Police Social Services, the K-9 Section, and Corrections as just some examples, there are so many opportunities for employees to find their niche," said Sheriff Webre. "We try to identify each employee's passion and give them the tools to succeed. That has led to unparalleled levels of public service, and in many cases, it has resulted in accolades for our agency such as this one."
This is the second award of its kind for the Lafourche Parish Sheriff's Office in as many years. LPSO also received the 2017 When Work Works Award for Exemplary Workplace Practices – the only law enforcement agency in the country and the only employer in Louisiana to receive the award that year.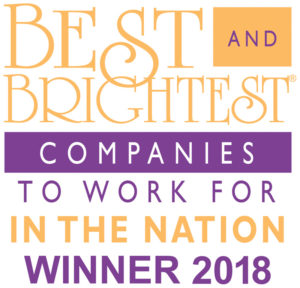 Lafourche Parish Sheriff's Office Named One of the Best and Brightest Companies to Work for in the Nation