Lafourche Parish Sheriff Craig Webre and Golden Meadow Chief of Police Reggie Pitre announced a man was arrested for DWI after deputies found his blood alcohol level was more than four and a half times the legal limit. Clint Cheramie, 42, of Golden Meadow was arrested on Monday night.
Just before 7:30 p.m. on Monday, September 2, an officer with the Golden Meadow Police Department found a vehicle to be traveling at a rate of speed of 70 miles per hour in an area with a posted speed limit of 50 miles per hour. The officer activated lights and sirens, and the vehicle slowed but did not initially stop. Finally, after traveling some distance, the driver finally pulled the vehicle over. The officer identified the driver as Clint Cheramie. Due to suspicion of impairment, the officer conducted a field sobriety test on which Cheramie performed poorly.
Cheramie was transported to the South Lafourche Sub-station where LPSO deputies assisted with the investigation. Cheramie submitted to a breathalyzer test which found him to have a blood alcohol level of .364% – more than four and a half times the legal limit. Deputies also found he had two previous DWI arrests, one in 2017 and most recently in July 2019.
Cheramie was charged with DWI (3rd Offense), Speeding, and Resisting an Officer. He was released after posting $15,000 bail.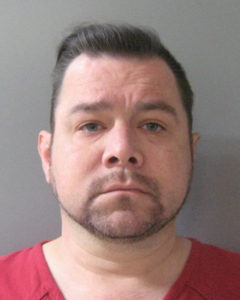 Man Charged with Third DWI After Blood Alcohol Level Found Over Four Times Legal Limit