Lafourche Parish Sheriff Craig Webre announced the arrest of a Cut Off Man for several sex crimes involving multiple victims. Gregory Berthusen, 53, faces several charges in the investigation.
Juvenile detectives had been investigating recent incidents in which Berthusen reportedly had inappropriate contact with three teenage juvenile girls. A fourth victim, now an adult, reported a pattern of sex abuse by Berthusen for years beginning when she was nine years old. Through investigation, warrants were obtained for his arrest.
Berthusen was taken into custody in Jefferson County, Texas. He was transferred to Lafourche Parish on October 11, 2019, and booked into the Lafourche Parish Correctional Complex in Thibodaux. He was charged with Molestation of a Juvenile, two counts of Felony Sexual Battery, three counts of Misdemeanor Sexual Battery, and three counts of Indecent Behavior with Juveniles. Bail is set at $205,000.
The investigation into Berthusen is continuing, and additional charges are possible. Due to the nature of the crimes and investigation, detectives believe there may be additional victims. Any other victims are encouraged to contact Lieutenant Sean Scott of the Lafourche Parish Sheriff's Office Criminal Investigations Division at (985) 532-4334.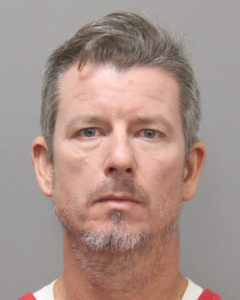 Cut Off Man Arrested for Sex Crimes Involving Four Juveniles