Lafourche Parish Sheriff Craig Webre announced the arrest of a registered sex offender after investigators found he had sent lewd messages to a juvenile female. Roland Bruce Jr., 40, of Cut Off is charged with Indecent Behavior with a Juvenile.
At around 5:15 p.m. on November 23, 2019, deputies responded to a complaint involving a juvenile at a Larose residence. Upon arrival, deputies learned Roland Bruce Jr. had reportedly been sending text messages which were sexual in nature to a minor teenage girl. Bruce had also requested the girl send nude photos to him, but she did not comply.
Following an investigation, deputies contacted Bruce at his Cut Off residence and placed him under arrest. He was charged with one count of Indecent Behavior with a Juvenile and booked into the Lafourche Parish Correctional Complex in Thibodaux. His bail is set at $75,000.
Bruce was forced to register as a sex offender following his October 2001 conviction for Carnal Knowledge of a Juvenile.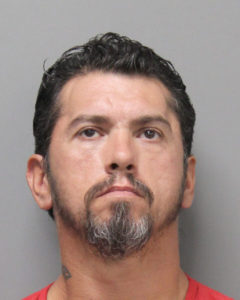 Registered Sex Offender Charged for Sending Lewd Messages to Teenage Girl