Lafourche Parish Sheriff Craig Webre announced detectives are investigating an incident wherein a stolen gun and methamphetamine were dropped off at a Galliano convenience store.
During the early morning hours of January 2, 2020, deputies responded to a convenience store in Galliano. A young black male had entered the store with two designer bags and placed them on a chair. At one point, he offered an employee $100 to take the bag, but the employee declined. The man eventually left the store on foot, leaving the bags inside the store. Another customer later notified employees about the bags and that one had a firearm inside. Deputies found one bag contained Suboxone and suspected methamphetamine. The other bag contained cash, a digital scale, a handgun, and other miscellaneous items. Deputies found the gun had recently been reported stolen in Terrebonne Parish. Surveillance cameras captured images of the man.
Detectives are asking for the public's help to identify the man who abandoned the bags at the store. Anyone who can identify the man is asked to submit a tip anonymously through Crime Stoppers Bayou Region by phone at 1-800-743-7433 or online at www.crimestoppersbr.org. Tips can also be submitted using the P3 Tips app on your mobile device. Tipsters could be eligible for a reward of up to $1,000 in cash if the information leads to an arrest.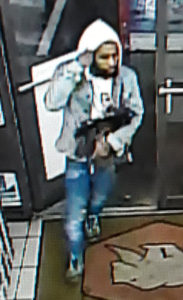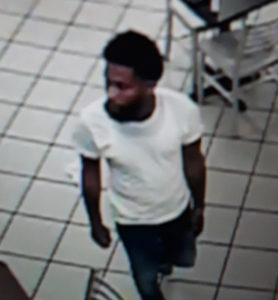 Man Abandons Bags Containing Stolen Gun, Drugs, and Cash at Convenience Store