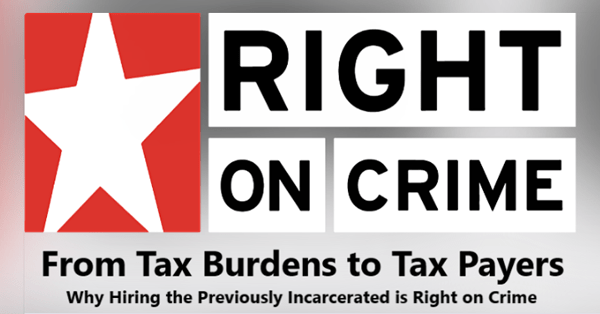 Lafourche Parish Sheriff Craig Webre will deliver the opening address at an Employer Engagement Forum this Thursday presented by Right on Crime. The event will take place from 8 a.m. to 12 p.m. on February 20, 2020, at Fletcher Technical Community College, 1407 Highway 311, Room 217, in Schriever. Experts from the community in the fields of Reentry, Community Development and Criminal Justice Reform, including representatives from the Lafourche Parish Sheriff's Office, will also speak at the event.
The Forum will address how local businesses can play a part in keeping our communities safer and helping our local economy by considering hiring persons who have been previously incarcerated. It will also highlight the experiences of the panelists and their expertise in preparing the formerly incarcerated for employment. The purpose of the forum is to assist employers in making informed decisions when considering hiring individuals with criminal backgrounds.
"With our Transitional Work Program (work release) and now with the Lafourche Parish Correctional Complex, I have seen first-hand how rehabilitation and reentry can have a positive impact on individuals and the community at large," said Sheriff Webre. "I thank the Right on Crime organization for bringing this important topic to the forefront through this event."
Business leaders and human resource professionals are encouraged to attend. There is no cost to attend, and three re-certification credit hours will be awarded to members of the Society for Human Resource Management who attend the forum. For more information, or to register for the event, go to https://www.eventbrite.com/e/employer-engagement-forum-bayou-region-tickets-91464704393 or contact Scott Peyton, Louisiana Director for Right on Crime, at speyton@rightoncrime.com.
ABOUT RIGHT ON CRIME:
Right on Crime is a national campaign of the Texas Public Policy Foundation, in partnership with the American Conservative Union Foundation and Prison Fellowship, that supports conservative solutions for reducing crime, restoring victims, reforming offenders, and lowering taxpayer costs. Right on Crime has advocated for proven reforms in 38 states, helping state legislatures pass comprehensive juvenile justice reform bills, overhaul civil asset forfeiture laws, establish oversight committees to ensure results and properly manage taxpayers' money, close prisons, and divert savings back to the taxpayers and to recidivism-reducing programs.
Sheriff Webre to Speak at Right on Crime's Employer Engagement Forum on February 20