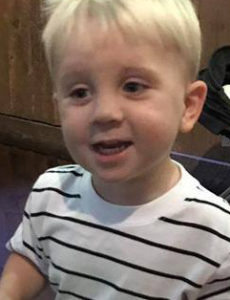 Lafourche Parish Sheriff Craig Webre reported a two-year-old boy died as a result of a suspected drowning in a swimming pool on Tuesday, July 4. Kevin Cortez III of Lockport was pronounced dead at a local hospital.
At around 11:45 a.m. on Tuesday, July 4, deputies responded to a residence in the 100 block of North Service Road in Raceland in reference to a two-year-old, identified as Kevin Cortez III, having been found unresponsive in a swimming pool at a family gathering. While en route to the residence, deputies were informed that the juvenile had been transported to Ochsner St. Anne General Hospital. Investigators learned the Cortez was last seen playing with other children inside the residence. A short time later, Cortez was no longer inside the house, and adults began searching for him. His father located him at the bottom of a swimming pool on the property. Family members administered CPR at the scene, and then, Cortez was transported to the hospital where he was later pronounced dead.
Investigators indicate foul play is not suspected in the incident.
Toddler Dies of Suspected Drowning in Swimming Pool on July 4