Lafourche Parish Sheriff Craig Webre announced one man has been arrested and another is being sought following a traffic stop on Friday evening after deputies found methamphetamine and marijuana in the vehicle. The driver, Christopher Gregoire (age 18) of Houma, was arrested following a brief pursuit. His passenger, Samuel Grant (age 26) of Bayou Blue, is now wanted on multiple charges.
Just before 8 p.m. on Friday, April 20, deputies attempted to conduct a traffic stop on a car traveling on Marcel Street in Bayou Blue. The driver of the car, later identified as Gregoire, refused to stop and accelerated to a high rate of speed. Gregoire then stopped the vehicle at the end of Marcel Street, and the passenger, later identified as Samuel Grant, exited the car and fled on foot. Deputies pursued Grant, but he eventually jumped into the bayou, and deputies lost sight of him. They searched the nearby area, but they were unable to locate him at that time.
Meanwhile, deputies took Gregoire into custody. They discovered suspected methamphetamine, marijuana, and drug paraphernalia in Gregoire's possession, and additional amounts inside the vehicle. Deputies also noted that he was showing signs of possibly being under the influence of narcotics, and he admitted to being on methamphetamine. Gregoire refused to submit to a field sobriety test, but agreed to submit a blood sample for testing.
After the blood test, Gregoire was booked into the Lafourche Parish Detention Center in Thibodaux. He was charged with Possession with Intent to Distribute Methamphetamine and Marijuana, Aggravated Flight from an Officer, DWI, no driver's license, and no headlight. His bond is set at $57,200.
Grant is wanted for Possession with Intent to Distribute Marijuana and Methamphetamine, as well as Possession of Drug Paraphernalia, Resisting an Officer, and no seat belt. He also has active warrants for Simple Battery and Resisting an Officer in reference to an incident on Friday, April 13 in which he struck a woman in the face and fled from deputies upon their arrival.
Anyone with information on the whereabouts of Samuel Grant is asked to submit a tip anonymously through Crime Stoppers Bayou Region by phone at 1-800-743-7433 or online at www.crimestoppersbr.org. Tips can also be submitted using the P3 Tips app on your mobile device. Tipsters could be eligible for a reward of up to $1,000 in cash if the information leads to an arrest.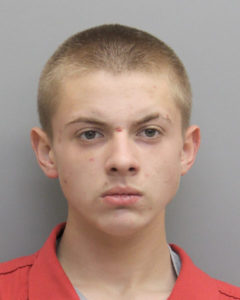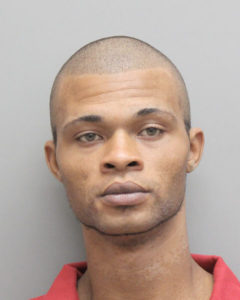 One Arrested, One Sought after Deputies Find Marijuana and Meth During Traffic Stop