Lafourche Parish Sheriff Craig Webre announced the arrest of Brett Lemaire (age 29) of Thibodaux on April 20, 2018. Lemaire is charged with two counts of burglary.
On Thursday evening, April 19, deputies responded to a residential burglary in Thibodaux. Through investigation, deputies learned a resident arrived home at 5 p.m. that day and discovered the home and a vehicle parked at the home had been burglarized. Cash had been stolen from the residence and a check was stolen from the vehicle. Deputies took fingerprints and biological samples from the scene and submitted them for processing. Detectives later determined the fingerprints belonged to Brett Lemaire who had been working in a nearby field that day.
With the assistance from the Assumption Parish Sheriff's Office, detectives made contact with Lemaire at his place of employment on Saturday, April 21. During questioning, Lemaire admitted to his involvement in the crime. He was arrested and booked into the Lafourche Parish Detention Center in Thibodaux. He is charged with Simple Burglary of an Inhabited Dwelling and Simple Burglary of a Motor Vehicle. His bond is set at $75,000.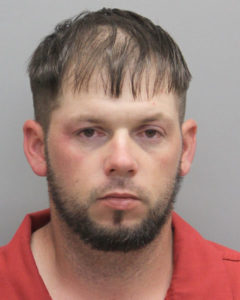 Thibodaux Man Charged with Two Counts of Burglary