Sheriff Craig Webre announced two Lafourche Parish Sheriff's Office supervisors recently graduated from the first ever session of the National Command & Staff College. Major Roy Gros, Criminal Department Head, and Captain Cortrell Davis, warden of the Lafourche Parish Detention Center, were among the class of 34 law enforcement commanders who completed the course.
The International Academy of Public Safety, Inc. founded the course in collaboration with the National Sheriffs' Association and the National Tactical Officers Association. The comprehensive 8-week course blends command and leadership programs. The program entailed over 62 comprehensive modules that focused on leadership theories and practices, futures and foresight, social media, recruitment, issues in policing, intelligence-based policing, restorative policing, ethics, diversity and inclusion, and leadership in organizations by armed forces. Students read seven books, participated in over 6,372 hours of course lectures, and wrote 48 essays each with case studies, discussion questions, and classroom simulations.
Sheriff Webre congratulated Major Gros and Captain Davis on their graduation. "These two men showed an eagerness to learn and a willingness to be better leaders for this organization and their community," said Sheriff Webre. "This was no easy task. It was a grueling eight weeks as they participated in independent studies and attended classes, all in addition to their normal duties. I could not be prouder of their achievements."
St. Charles Parish Sheriff Greg Champagne, whose agency hosted the program's first session, said, "The Command and Staff program is designed to develop star performers for our agencies and the communities we serve."
"We are very proud to recognize these commanders as our session # 001 graduating class. They exemplify humility, wisdom, good humor, and understanding of effective leadership that lights the way for others to keep going", said Dr. Anthony H. Normore, President of the National Command & Staff College.
"The demanding nature of the program is designed to promote a sense of true accomplishment among participants, which was evident during the graduation ceremony," stated Lieutenant Colonel Wellington Scott, Chief Operating Officer of the National Command & Staff College.
The National Command & Staff College was founded in 2010 in a deliberate effort to develop MAGNUS Leaders through modern learning experiences that promote community safety, build mutual trust, maximize officer safety and wellness, foster star performance, and reduce liability and risks. As the leading center of excellence in professional development, we engage in the design and delivery of meaningful curriculum and learning experiences intended to benefit law enforcement officers and correctional deputies to effectively lead their agencies.  Due to our collaborative efforts with public safety, we are doing noble work for America.
More information can be found at www.CommandCollege.org or by calling (919) 753-1127.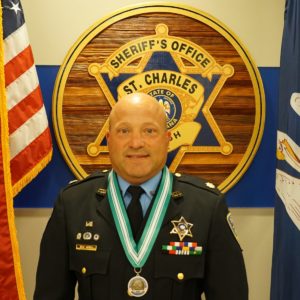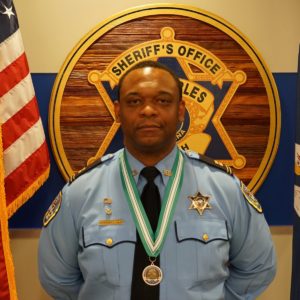 Two from LPSO Complete First Ever Session of the National Command and Staff College