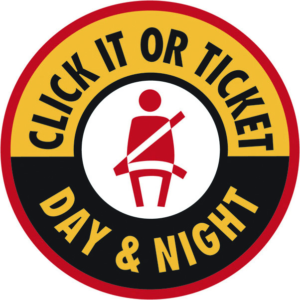 Sheriff Craig Webre announced the Lafourche Parish Sheriff's Office will join other local law enforcement agencies in participating in the Click-It or Ticket campaign which runs from May 20 through June 2, 2019. The campaign is coordinated and funded by the Louisiana Highway Safety Commission and the National Highway Traffic Safety Administration.
Additional deputies will be assigned to saturated patrol efforts, and there will be several checkpoints held in conjunction with the campaign. Seat belt checkpoints will be conducted on May 23, 24, and 29. Additionally, a DWI checkpoint will also be conducted on May 24 and continue into the early morning hours of May 25.
During the seat belt checkpoints, deputies will be checking motorists for seat belt and safety seat violations, as well as other violations such as expired inspection tags. During the DWI checkpoint, deputies will be looking for drivers who are possibly impaired while checking for other traffic safety issues, including but not limited to seat belt usage. Remember that Lafourche Parish is a "No Refusal" parish, meaning if a suspected drunk driver refuses a breathalyzer test, deputies will seek a search warrant to have that person's blood tested.
Click It or Ticket is a seat belt enforcement campaign aimed at increasing the national seat belt usage rate. Every year during the annual Memorial Day Weekend holiday period, law enforcement agencies join forces day and night, from coast-to-coast, for an enforcement blitz that delivers a simple message: "click it or ticket." In 2017, seat belts saved an estimated 14,955 lives.
"Most individuals understand that seat belts save lives," said Sheriff Webre. We hope this enforcement campaign is a reminder of the importance of seat belt usage to the small percentage that do not follow the law."
Sheriff Craig Webre also asks for patience and cooperation when passing through these checkpoints and for recognizing the importance of raising awareness for safety issues.
Sheriff Webre Announces Plans for "Click It Or Ticket" Campaign