Lafourche Parish Sheriff Craig Webre announced a suspect wanted for the theft of a wallet in Lafourche Parish and use of a stolen credit card in Terrebonne Parish has been identified and arrested. Geoffrey Galliano, 34, of Larose faces and theft and burglary charges.
Lafourche Parish Sheriff's Office detectives investigated a vehicle burglary in the Cut Off area in which a wallet was stolen from an unlocked vehicle. The wallet contained a credit card, driver's license, and other important documents. Meanwhile, investigators learned the credit card stolen in the burglary was used at a department store in Terrebonne Parish to purchase a television, laptop computer, and other electronic devices.
Images of the suspect were released to the public and posted on social media. Dozens of anonymous tips were submitted to Crime Stoppers Bayou Region identifying the suspect as Geoffrey Galliano. Warrants were obtained for Theft in Terrebonne Parish and Simple Burglary in Lafourche Parish.
Galliano turned himself over to authorities in Terrebonne Parish on October 15, 2019, and he was booked on the theft charge. On October 17, 2019, he was booked with Simple Burglary in Lafourche Parish.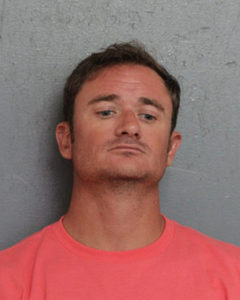 UPDATE: Suspect Arrested in Vehicle Burglary and Stolen Credit Card Investigation