Lafourche Parish Sheriff Craig Webre announced a Slidell man has been charged in an armed robbery that occurred in Chackbay. Michael Lee Sr., 38, was arrested after admitting to his involvement in the crime.
At 7:50 p.m. on October 15, 2019, deputies responded to an armed robbery on Woodland Drive in Chackbay. Deputies learned a man, later identified as Lee, had forced his way into a home while holding a knife. Lee reportedly demanded money from a couple at the home. The couple gave Lee several hundred dollars and he took additional cash he saw on the counter. Lee then left the residence.
Through investigation, detectives developed Lee as a suspect in the robbery. Detectives contacted Lee on Thursday, October 17, and questioned him about the incident. During questioning, he admitted to his involvement in the crime.
Lee was arrested and booked into the Lafourche Parish Correctional Complex. He was charged with Armed Robbery. Bail is set at $50,000.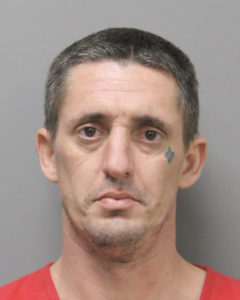 Slidell Man Arrested for Armed Robbery in Chackbay