Lieutenant Trent Duplantis, Commander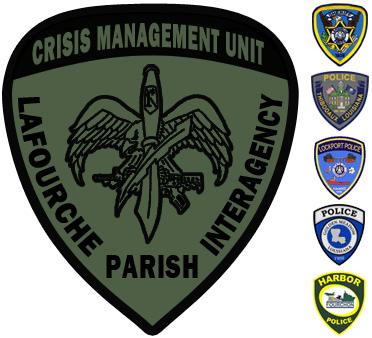 The Lafourche Parish Interagency Crisis Management Unit (LPICMU) consists of highly-trained personnel from the Lafourche Parish Sheriff's Office, Thibodaux Police Department, Golden Meadow Police Department, and the Port Fourchon Harbor Police.
The LPICMU responds to critical incidents and "high-risk" situations, such as hostage situations or barricaded subjects, which take place in Lafourche Parish, as well as neighboring parishes when called upon for assistance. They also assist in executing arrest and search warrants, as well as with search and rescue missions. Members of the unit are chosen through a selection process open to any qualifying officer of the participating agencies, and they take part in regular monthly training exercises.